Welcome to the Internet Wealth Creators.
Over time I am looking to sharing some great Idea's Thoughts & Internet Marketing Experiances with you.
Have a fantasic day.
Stop! Go See This HOT OFFER...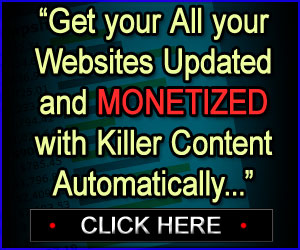 Monetize Your Websites With Killer Content Automatically - Click Here!
Tweet



Powered By Success Quotes
Related Posts
Join me on a Journey Hi! My Name is Rob Willis and I would like to invite you to join me on a journey of success in Internet Marketing. Everyday...
Internet Marketing! A Realistic View. Internet Marketing is an interesting concept that so many of us struggle with. For every successfull Internet Marketer on the Web, there are hundreds of...
Goal Setting - Part 1 I have heard it said that Goal setting in it's simplest form is to simply decide what you want & then write it down. This...
Related Websites